Voted Santa Clarita Valley's best Periodontist – The Signal newspaper.
Welcome to our office, we are currently under construction, but feel free to use our website in the meantime.
Periodontics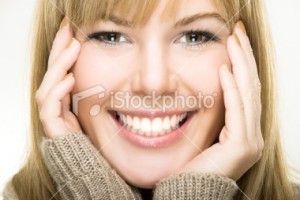 Your gums are the framework for a picture-perfect smile. Periodontics focuses on the health and treatment of gums and bones, working to correct and prevent damage caused by gingivitis, periodontitis or other gum diseases. Maintaining healthy gums strengthens the foundation of your mouth.
If you are considering dental procedures such as implants or full mouth restoration, you may have to meet with an experienced periodontist. New York dental specialists at Smile in the City work together to develop a comprehensive dental plan that achieves the healthy smile you deserve. This involves examining the health of your entire mouth, including your gums, to determine if you are the right candidate for certain dental procedures.
THE RIGHT PERIODONTIST FOR YOU
A qualified, Board-certified periodontist who understands the relationship between teeth and gums can guide you in the right direction to an improved, healthy smile. Smile in the City periodontist Dr. Jack Wasserstein is dedicated to providing patients with the latest and most effective treatment available, while ensuring complete relaxation in the dentist's chair.
ADVANCED METHODS IN PERIODONTICS
To eliminate the fear and discomfort commonly associated with dental procedures,Dr. Jack Wasserstein performs all of his treatments scalpel-free. As a Board-certified periodontist in laser dentistry, you can receive the latest in periodontal treatment without the pain and swelling caused by scalpels and stitches. At Smile in the City, you can expect a comfortable dental visit with painless, effective results.