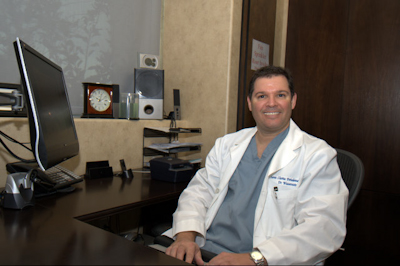 Dr. Wasserstein grew up in the San Fernando Valley. He attended high school at Granada Hills High. He attended UCSB for his undergraduate studies. He completed Dental School at the UCLA School of Dentistry in 1988. Dr. Wasserstein received his Certificate in Periodontics from Emory University in 1990. Dr. Wasserstein has been in private practice in the Santa Clarita Valley since 1990 and specializes in Aesthetic Periodontal Plastic and Reconstructive Surgery and Dental Implant Surgery. Dr. Wasserstein is a member of the following professional organizations:
American Dental Association
California Dental Association
San Fernando Dental Society
American Academy of Periodontology
California society of Periodontists
Western Society of Peridontists
Los Angeles Academy of Periodontics
Alpha Omega Dental Fraternity
Dr. Wasserstein is the chairman of the Santa Clarita Valley Academy of Restorative Excellence. This is a high-end study club that inspires, educates and promotes excellence in restorative dentistry.
Dr. Wasserstein created and maintains the website Periodontist.org. This website provides consumer information about Periodontists, Periodontics and treatment options. Periodontist.org is one of the most highly trafficked periodontal websites on the internet.